There will always be people who want to lose weight (or who need to for health reasons), but suddenly, having the goal of gaining some (in a healthy way) is more popular than ever. So how did this change happen, and what does it really mean about how women see their bodies today? And is it always a good thing? We talked to fitness industry pros to find out.
What's behind the shift?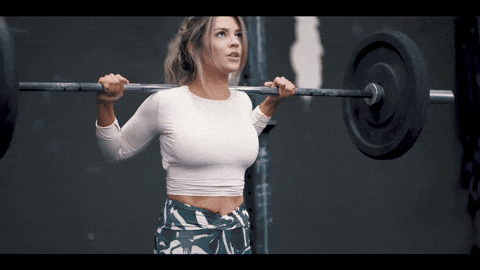 Part of the reason muscular physiques are becoming more popular may have to do with much-increased interest in the sport of weightlifting. "Recently, I've noticed an upward trend in women participating in our strength development program," says Ruben Belliard, founder of The Training Lab in NYC. Belliard says that while weightlifting is on the rise in general, this is especially true with women. As for what's causing the change, he thinks that for once, the media and social media are doing some good for women's body image. (Yay!) "I believe positive campaigns like #shapeproud, #likeagirl or Strong Is the New Skinny have helped evolve body image. Athletes like Serena Williams and Ronda Rousey have also helped project another view of health and beauty, driven by athletic performance rather than aesthetic goals," Belliard notes.