You probably grew up guzzling milk. It's a solid source of protein, and it helps you build strong bones. Flash forward a few decades, though, and it's no longer front and centre in your fridge–if it's in there at all. More and more of us have ditched dairy. Even if your diet doesn't prohibit milk, concerns about its link to acne, allergies, and heart disease may have made you nix it.
Other foods have stepped up to fill the gap. The USDA, which suggests three servings of dairy a day, now includes substitutes like soy milk as sources of calcium. The result: Traditional milk sales are plummeting. (Related: Pros and cons of common non-dairy milk). And yet, some recent studies on the health perks of dairy made us wonder: Is it really necessary to give it up completely?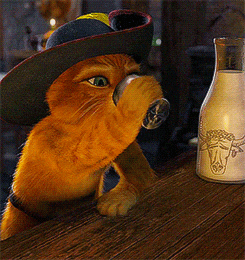 The benefits of dairy
Turns out, milk still deserves its once stellar reputation (Read: Foods that may cause your weight gain). "Dairy is an incredibly easy way to get a very high dose of essential vitamins and minerals," says Dr. Taylor Wallace, a professor in the department of nutrition and food studies at George Mason University. "There aren't a lot of whole foods like it." First of all, dairy is a complete protein, with all the essential amino acids your body requires to function. Even though you can get calcium from vegetables, you have to eat a lot of them to hit your recommended daily allowance. Plus, dairy is fortified with Vitamin D, which is crucial to helping your body absorb calcium. Not only that, dairy is an excellent choice for active women. Low-fat chocolate milk has been shown to help with muscle recovery after endurance exercise—its protein-to-carb ratio is comparable to that of many sports drinks. Milk might help you tone up too. People who drank two cups of skim milk after lifting weights lost more fat and gained more muscle than those who drank soy, according to a McMaster University study.
Even whole milk, once thought to be linked to heart problems, may not be so bad for you after all. While it does contain unhealthy saturated fat, unlike other foods that have this type of fat—such as red meat—dairy doesn't necessarily put you at a higher risk for heart disease. It might actually help your heart, a recent Advances in Nutrition review found. "Certain nutrients in dairy may counteract the effects of the fat," explains Jean-Philippe Drouin-Chartier, R.D.N., author of the review and a Ph.D. candidate at the Institute of Nutrition and Functional Foods at Laval University in Canada.